How To Reach Out
* You no longer need to mention @SupportBot in your slack channel. Simply ask a question and we will get back to you.
How to submit S1 urgent request
Please only submit an S1 request if you are experiencing a production system-wide outage and all your efforts to restore the cluster have failed.
If it's not an emergency outage, please use slack and non-urgent Zendesk tickets to request assistance. Please make sure this guide is a part of your team run-book.
Step 1/2. Sign in to Support Center
Go to support.goteleport.com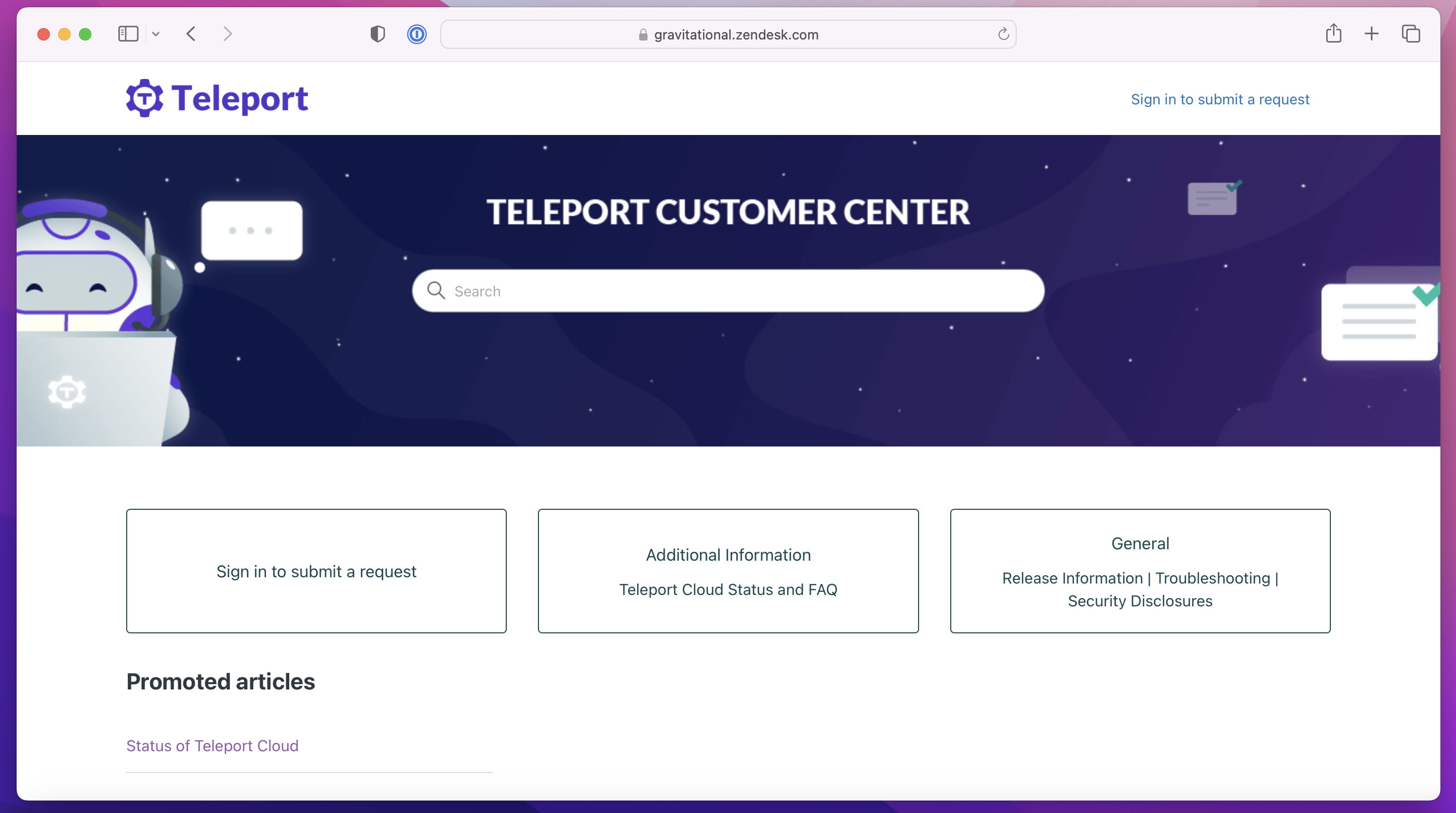 Sign in with your organization domain's Google or Microsoft SSO. If you don't have one, you can sign up with a local username and password.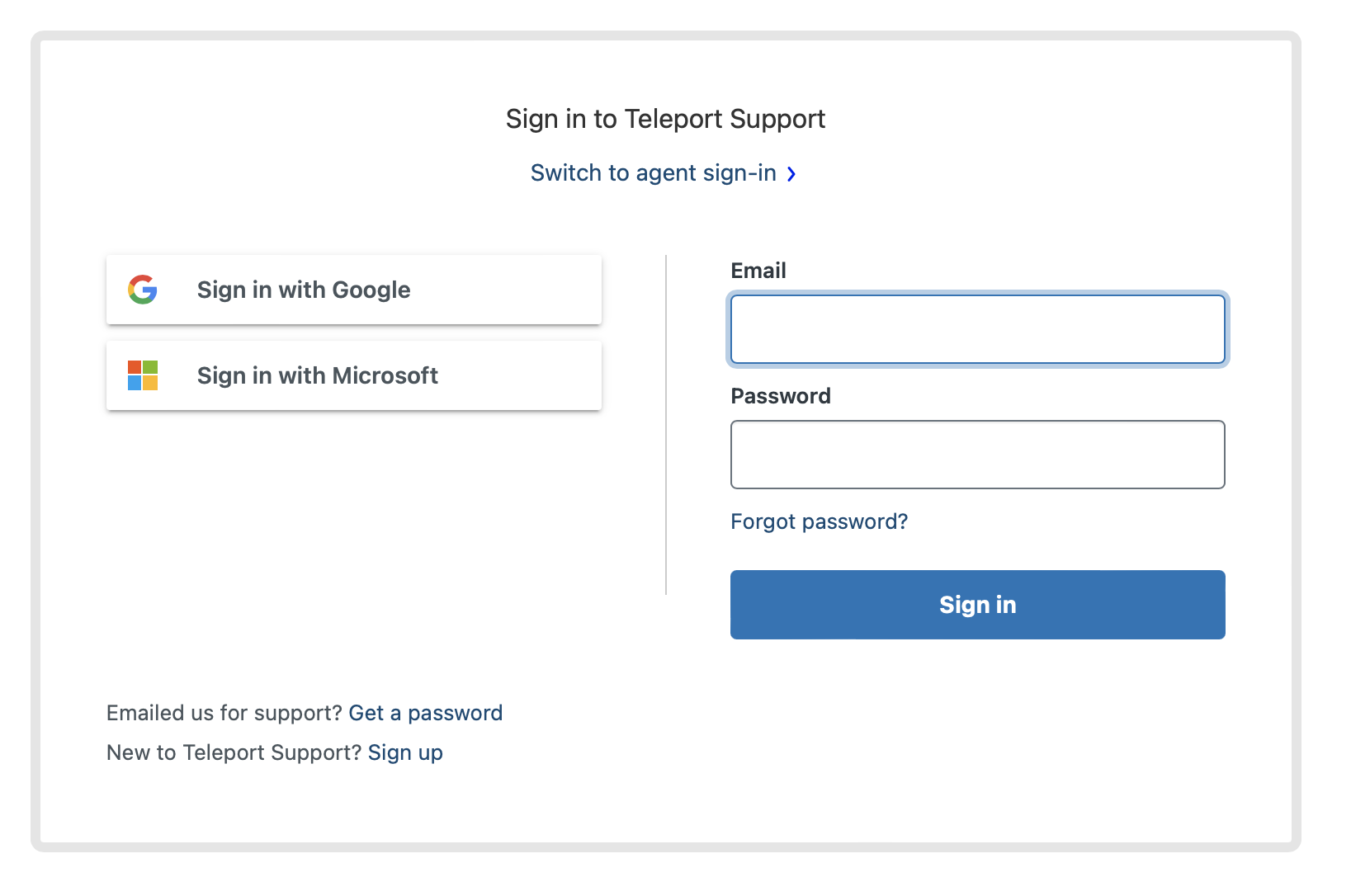 Step 2/2. Create support request with S1 severity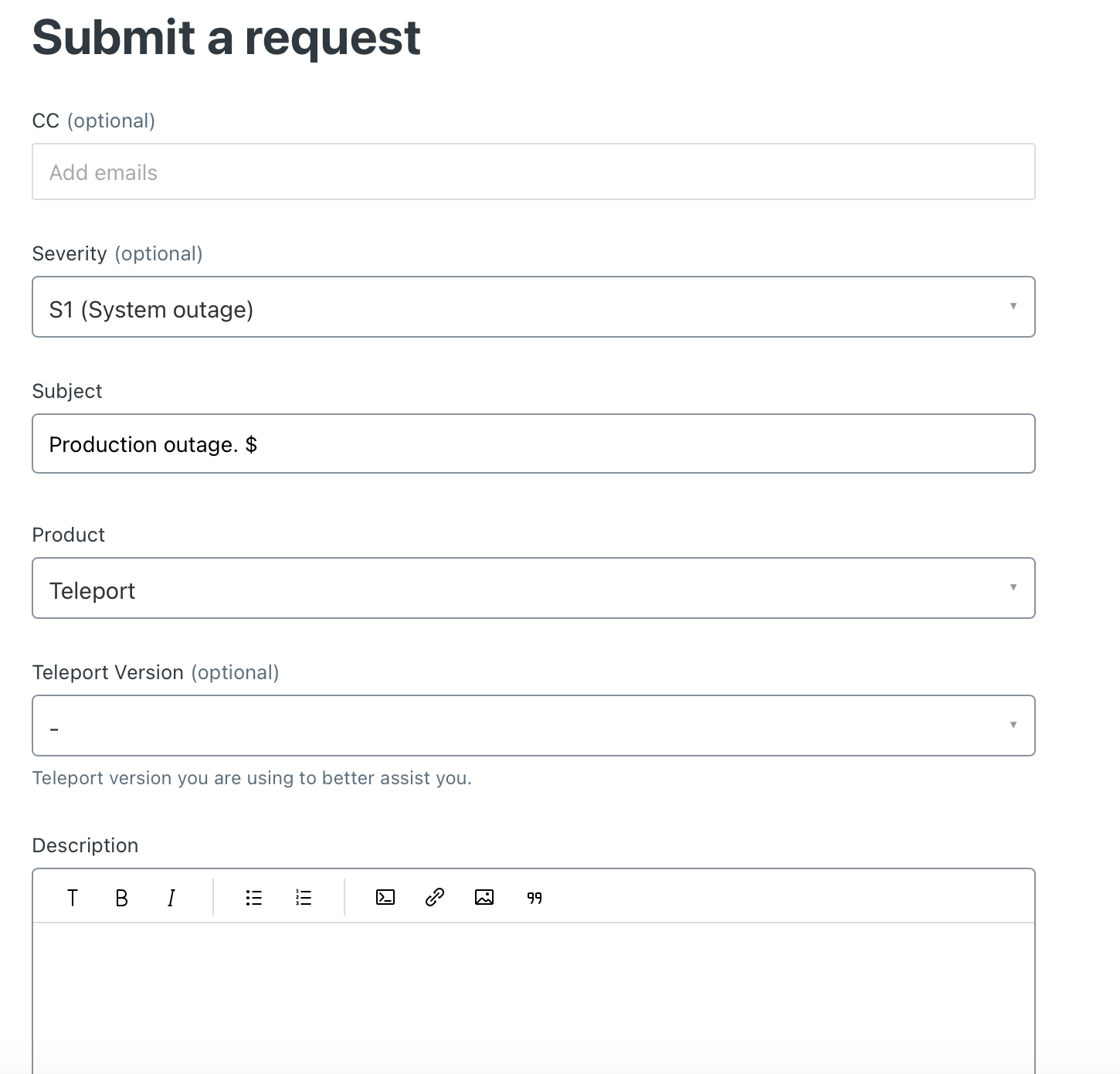 Our engineer will get paged and will update Zendesk ticket with a Zoom video conference link.
Support Response Times
| | | | | |
| --- | --- | --- | --- | --- |
| Severity | How to raise issue | Qualification | Response Time | Availability |
| S1 | Only zendesk | You are experiencing a large-scale production or a critical system outage event. You have found no workarounds and require immediate support of Teleport team to resolve the issue. | 1 hour | 24x7 |
| S2 | Zendesk, Slack | You are experiencing isolated event or degradation of performance of critical systems. You have found no workaround and need Teleport team to assist. | 4 hours | 24x5* |
| S3 | Zendesk, Slack | You are not experiencing critical impact to production systems. You have feature requests, non-critical bug reports, need general guidance and advice. | 10 hours | 24x5* |
* Monday-Friday